Corporate news
Students from the 2nd edition of Master Brand Ambassador CUOA visit our headquarters
6/19/19
May 7th saw the commencement of a specialist training course financed by companies from the region. The aim is to train up new figures who will be able to capitalize on the link between brand and consumer, to safeguard and maintain the prestige of the Made in Italy brand throughout the world.
And as part of one of the work projects which comprise the Masters course, the students spent a day at our headquarters in order to get a close-up look and a greater understanding of the dynamic which forms basis for our corporate system, in terms of production and operations.
The Master Brand Ambassador is a splendid example of fruitful collaboration between companies and training experts, and offers the possibility of creating a system in which skills and experience are fully exploited and come together to the advantage of the growth and development of companies.
Veneta Cucine, together with the other companies in the region, is one of the leading participants in the initiative.
For further information, please click here.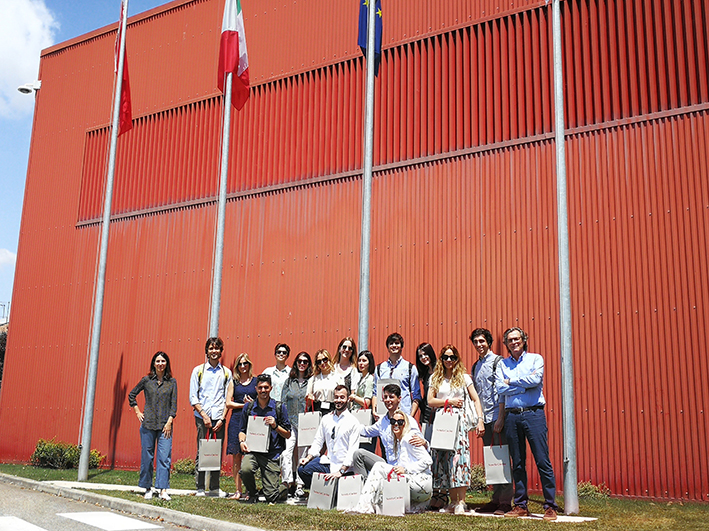 You may also be interested in
Milano

Milano expresses a style whose roots lie in the tradition of Made in Italy and the country's great architecture. A truly "new Italian style" that helps to create real quality, a quality which is expressed in the form of clear, expressive and clean lines, without excess or exaggeration.

Find out more