公司新闻
Metropolitan
由于其坚固的外形,冷峻的风格,Metropolitan的组合,视觉表现形式非常强烈,搭配产品线型号和颜色中最温暖的表面处理和材质,让厨房氛围变得柔软起来。
2019/3/31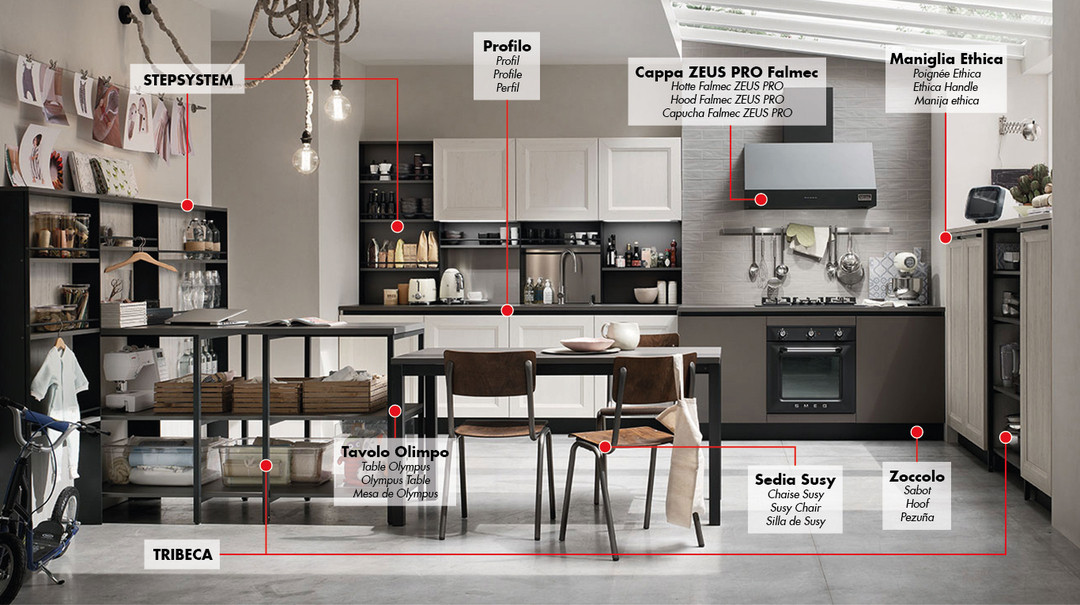 Metropolitan by Veneta Cucine is a system that crosses over to various models within the range. It is distinguished by the use of a burnished finish on certain kitchen elements, such as the profiles for the recessed grips, handles and skirting.
The strong character of Metropolitan also translates into a series of complimentary items: tables, chairs, stools and hoods, created to best express the 'urban' soul of this system.
Metropolitan also offers Matrix glass crockery units, with a burnished frame and wired glass, bringing through an 'industrial' look.
Due to its solid, lived-in style, Metropolitan's composition is strong, softened by the use of warmer finishes and shades that are available in the range of colours of the models.
Stepsystem and Tribeca by Veneta Cucine are also available in Metropolitan's burnished finish, supporting the extreme versatility of this project.